You are here
Honor Card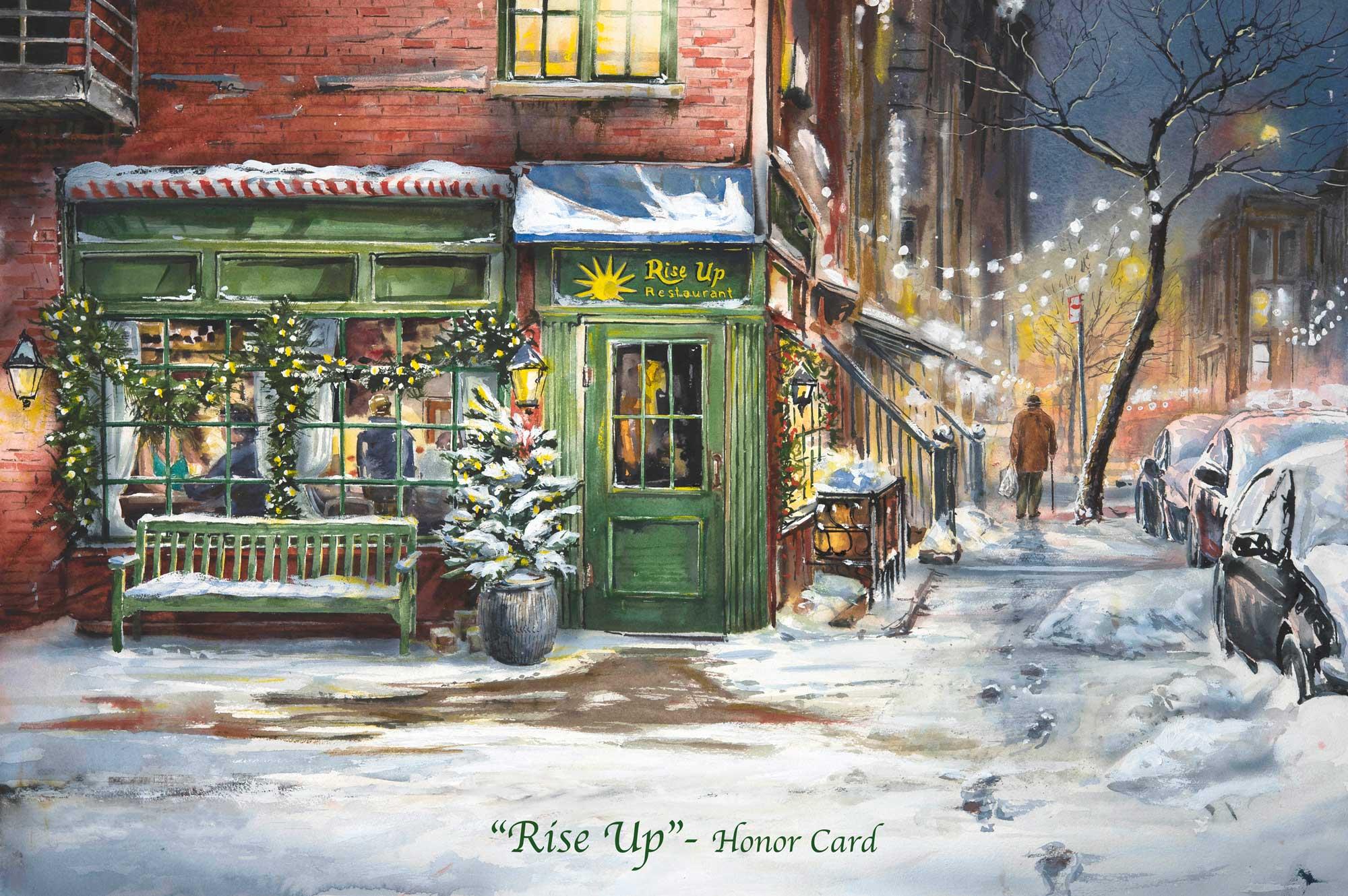 Give a Double Gift This Year!
Honor Cards are available for purchase at our facility from 8:30 a.m. to 5:00 p.m., Monday through Friday. We ask for a minimum donation of $5 per card. Please come to the glass door entrance facing Trade St. (left end of building), and we can assist you with getting your cards! Contact Caitlin at (336)229.0881 x 103 for more information.
The Holiday Season is a time for giving, loving, joy, and hope.
As you are making your festive plans to share with others near and far, may we suggest a way that you could "DOUBLE" the impact of your holiday wishes this year?
Consider using "Honor Cards" as your preferred method of spreading Holiday cheer! Sharing honor cards with family and friends lets them know that a gift has been made in their honor to support ACAC's work in the community.
The Honor Card - raising awareness and funds to meet the needs of the homeless. The cards are designed by North Carolina artist William Mangum, who shares with Allied Churches of Alamance County the belief of helping those in need.
Your participation will enable the hungry and homeless in your community to share in the bounty of God's love for all people during this season of sharing.
Homelessness is a challenge for nearly every community. The homeless need emergency care, affordable housing, health care, education and spiritual encouragement.
To purchase your Honor Cards or learn more about how you can support ACAC and the Honor Card program, please call 336-229-0881 ext. 103 or email Caitlin.
Peace and Blessings!